Training Report: UPC sales training program in Jakarta

2 days full of excitement and learning opportunities
| | |
| --- | --- |
| Date: | 21 & 22 April, 2016 9:30-17:00 |
| Venue: | Master of Management, Universitas Gadjah Mada(MMUGM) |
Report
UPC Sales Training was developed 30 years ago in Japan by CICOM BRAINS. It expanded to China in 2009, and then to Singapore in 2014, before being launched in Thailand in 2015. More recently, UPC was successfully introduced in Jakarta in April 2016. In fact, given the overwhelming initial response of more than 60 registrations, we decided to do a second full day program.
Thanks to the skillful facilitation of the instructor, Herman, the class was a positive and enjoyable experience for everyone. The Indonesian participants were similar to the Japanese in terms of taking detailed notes and being a bit hesitant to role-play in front of their classmates.
The material was adjusted to the Indonesian market through the collaboration with a local instructor and Gadja Mada University. We started out with an ice-breaking activity to create a more relaxed atmosphere. We also utilized two different role-plays: one B2B and the other B2C.
The next session is planned in August 2016. We look forward to seeing you then in Jakarta.

Feedback from participants
1. "Satisfaction Level" "Useful To Work" "Instructor's Performance" "Exercises & Role-plays"
The questionnaire consists of 4 parts; Satisfaction level for overall training program, The training is useful to work, Instructor's performance and Exercises & Role-plays.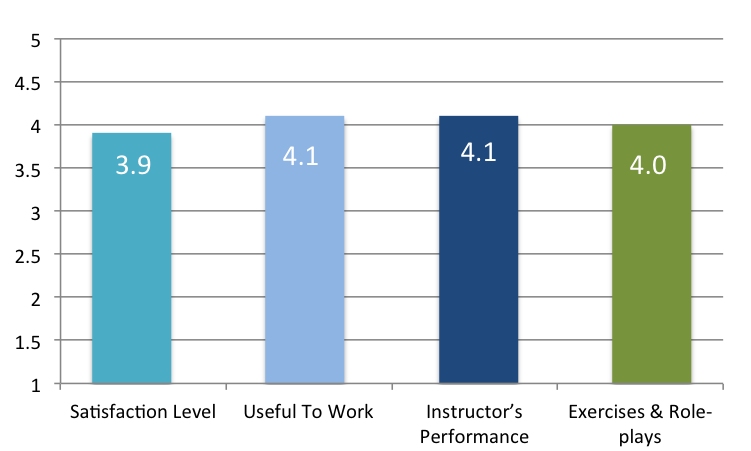 2. "Do you recommend this training program to colleagues?"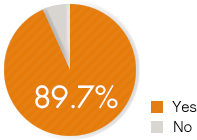 Participant's comment

Before the training, I only focused on making a good proposal. This training made me appreciate the importance of understanding the customer.
I learned simple, but very important things.
Networking with sales people from other companies was very beneficial.
Please prepare an advanced version of this program.
For any inquiries
National Staff Training

Contact: Mikiko Katsu, Debby Li (Japanese and English)

Phone:(81)(0)3-5294-5576

E-mail:gtd@cicombrains.com